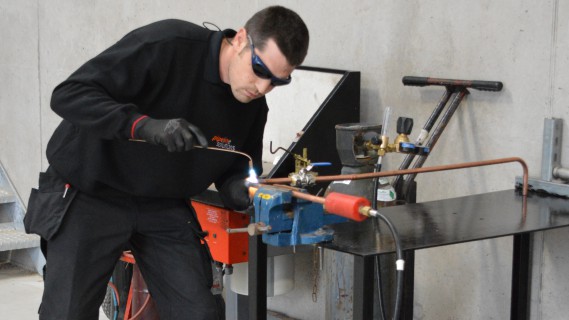 On Friday 27 October 2013 our whole workforce gathered at our head office at Kylestone Road for the video shoot.  New uniforms pressed and boots shined the nerves were high as the HIBU producer started setting up different shots.  Robin was the first to star as he is shown heading off to site.
Then some shots of the type of equipment we would be installing / servicing with the other site operatives Philip, Tiernan, Simon, Willie and Andy.
It was fascinating to see how the producer came up with different ideas of what we should be doing to promote the different aspects of the business including the tank rental company Cryotanks.
As the morning's filming was drawing to a close it felt more like a team building exercise than a photo shoot and yet the HIBU team put together a video worthy of our unique style of company.